We're always collecting ideas to use in our work. We have the obligatory Pinterest boards, but more than that – we try to pull ideas from everywhere. We make time for idea-creating, even if it seems like all we do is work. Believe me when I say that it's a honest and true battle to find time to just sit there and let your mind wander and process all of the information and ideas that we take in everyday. Because obviously it doesn't feel like work.
Of course we have a lot of processes that help us when we're coming up with a shoot, whether for a client or for our own personal projects. Now that we have a physical studio space – we're literally exploding with what we can finally accomplish. We didn't get a studio space just so we could make the same old photos. We didn't settle for just a box of a room where we could only shoot. We work here everyday, editing, emailing, drinking coffee – and then shooting. But more than just shooting – we have the space and time to build and make. 
We're making photos now – and not just taking or capturing shots.
We want to make new photos – not just better versions of what we've done before.
We want to do things that other people don't – not because they can't – but because they're simply not us.
This photoshoot was our version of this painting by Sir Fredric Leighton – Flaming June.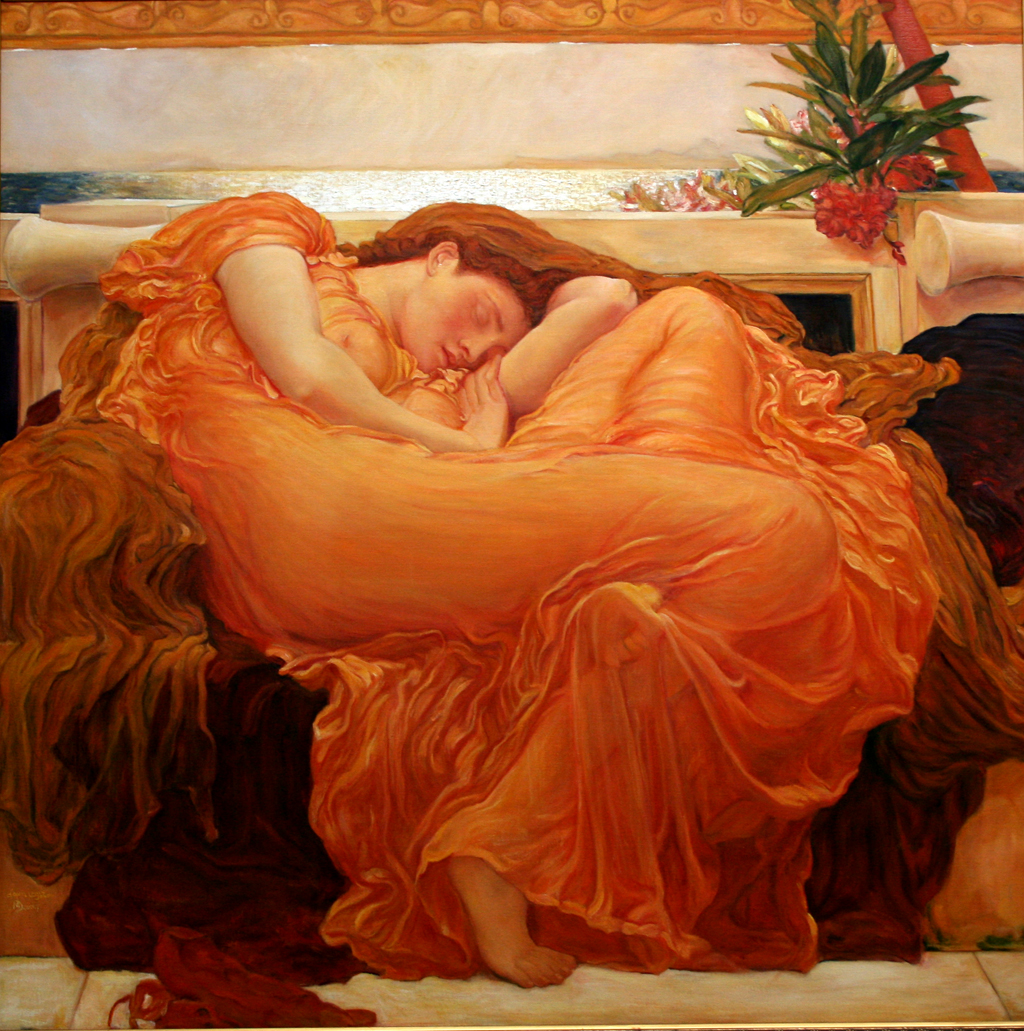 We went from there to here.
Of course music is a big catalyst and if you ever saw our playlist for this shoot you'd like we were the most moody people ever! But hey – it's a process that works for us and we just want to be able to make what we make – whatever that might be.
We have a great team, great ideas, and the ability to execute and create. It's an exciting time for us here at Project5A Studio.
Photographer | Mark Tioxon
Creative Director & Stylist | Joy Hmielewski
Set Build | The Interns
Model | Maggie Carroll
Wardrobe, Hair & Makeup| JackDies
Photographed in studio at Project5A
Subscribe to our blog and receive irregular updates on our irregular posts!